HISTORY OF OUR COMPANY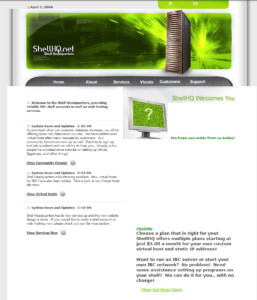 2003 – Proxy Services started as a free IRC shell company promoting itself on DALnet which allowed users to run 24/7 Eggdrop bots, IRCd servers, and BNC to hide behind a virtual-host to hide their IP address & prevent DDOS. We later turned pay-for-service and began accepting payments via PayPal. During the end of the year, we launched an affiliate marketing forum which grew to thousands of active members and introduced us to clients that we still work with today.
2005 – We start offering web hosting and reselling dedicated servers with our own managed technical support. Some of our original vendors we used were FDCServers and Staminus. Western Union was added as a payment option which boosts international sales. Properties of ours now included ShellHQ, ShellNOS, and WebNOS.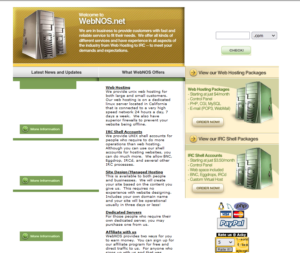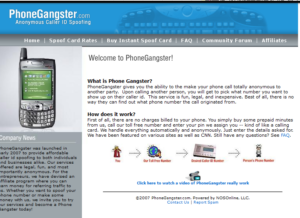 2007 – We launched a phone-privacy service and a major news network featured an interview with the founder of Proxy Services. We even had an app for iPhone on the original iOS before the App-store existed! To download it, you had to first jail-break your iPhone. The phone-privacy subsidiary later sold in 2008 to a competitor so we could focus best on the core of our business.
2009 – We expand our remote server business and have over 100 dedicated servers leased out through partners like Krypt.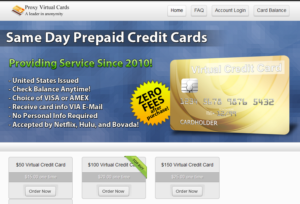 2010 – We launched proxy virtual credit cards to let users shop safely & anonymously online and once again launched a new Phone Proxy product. These two services have since been discontinued.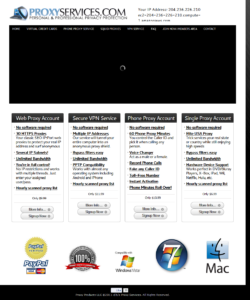 2011 – It's the year of Netflix exploding and everyone is starting to cancel their cable! Many users are contacting us with errors such as: "Your systems indicate that the computer you are using is not located within the 50 United States or District of Columbia. Due to studio licensing reasons, movies are available to watch instantly only on computers in those locations." We quickly develop a UnblockNetflix Blog to help user's bypass the location filters. During this year, we teamed up with a local entrepreneur to launch a short-lived project named Black Box RDP, focusing specifically on remote Windows servers for marketers to run SEO tools.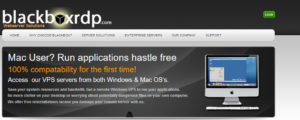 2013 – Privacy and security becomes more important than ever after the Edward Snowden leaks that exposed the United State's government and the NSA surveillance programs that were in place. We enable an OTR (Off The Record) Plugin to securely send us encrypted-messages on AIM and developed a blog to help users use a third-party plugin for Skype.
2017 – We refreshed our website and started accepting new customers once again through our flagship products on ProxyServices.com. With the popularity of Bitcoin, you can now pay with BTC for all services. Our proxy servers now include up to 2000 multiple geographical locations all over the world and periodically update their IP address. We officially logged off AOL Instant Messenger on December 15, 2017 when it was permanently shutdown. This was still one of our primary communication & support chats since the very beginning of our business.
2018 – For increased anonymity, payments with all other major cryptocurrencies are accepted including Monero directly to our wallet address. With a switch from traditional banking, this virtually eliminated all charge-back and fraud signups. We have stopped communicating with clients via Skype and have moved to more privacy-focused applications — Signal and Telegram.
2020 – COVID-19 hits and forces people all over the world to work from home. This increases time spent online and business is booming. We work and consult with entrepreneurs from all over the world and have record sales. For security and to protect your privacy, we fully remove our built in client control & billing panel on ProxyServices.com.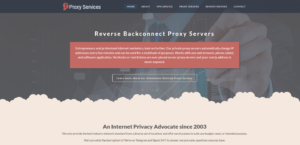 2022 & Beyond – Ever since the beginning, the majority of our new customers sign up from referrals / word-of-mouth from existing satisfied clients. We hope you will let us work with you customizing any product or internet service and form a long-term business relationship. We have continued to adapt and evolve with technology. Our humble mission is to empower our clients by providing an unrestricted fully empowered online experience.
---
With experience in almost every internet niche since the 1990s, Proxy Services has always offered professional consulting from new business setup, server/web security, affiliate marketing, search engine optimization rankings, social media pages, programming (HTML/PHP/.NET/PYTHON/JAVA/MOBILE APPS), and so much more.